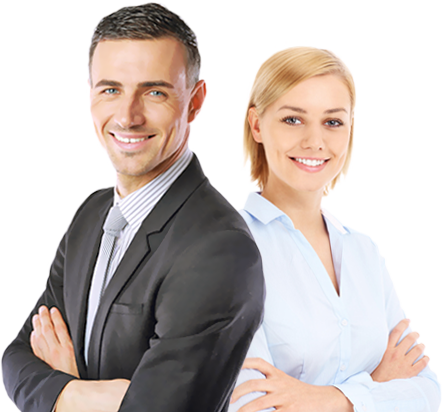 Your guided tour through your career.
"A company's most valuable resource is its employees." Our approach is based on this statement. We are convinced that a paradigm shift is underway from an employer's to an employee's market. Successful companies and employees will achieve a new level of HR.
This paradigm shift is demonstrated by the following mega trends
Business success is more and more dependent on the agility of the organisation and its employees.
Sustainable career and personnel development can only be successful if the employee is regarded as a human being whose life aims and personal environment are taken into consideration.
The employee defines desirable career paths and emphatic job fit by asking meaningful questions.
Employees grow up with an unprecedented level of support and will demand the same level of support from their company.
Career paths and models are more diverse and last for a longer period of time.
Having a plan and keeping options open with multiple career possibilities requires professional knowledge and a targeted approach as well as constant attention.
Career paths are more and more discontinuous. Terms like current employee, former employee and potential employee are losing their separate meaning.

The change in perspective –"everything seen from the perspective of the employee"– leads to new intellectual approaches and solutions. Take this next step with us and benefit from new opportunities!
Back
Book an Appointment for your personal career guide
What we are
We accompany employees on their career path. Our approach is based on possibilities and is not triggered by crises. Our approach is designed to take place within the context of company requirements and training options by taking as its starting point the idea of the employee as a human being. A human being with life aims, values and skills in a personal as well as a professional environment.
How we work
We work alongside the employee on a one-on-one basis and provide access to an elaborate platform. The employee has access to a professional and experienced career guide who works with the employee in a structured and forward-looking manner and supports the employee in specific challenges. The platform handles our processes and the exchange between defined participants and self-controlled groups.
How it works
The long-standing relationship between employee and career guide creates a solid foundation of knowledge and trust and therefore results in effective career support. We achieve efficient results by defining objectives in advance (consultation cycle), professionally preparing topics before the interaction starts and also using diverse (technological) formats.
Login
Mission Statement
(What C-level42 stands for)
Career
Darum geht es bei uns. Wir begleiten
Sie auf Ihrem Karriereweg und stehen
Ihnen dabei verlässlich zur Seite.

C-level
Ob CEO, CFO, CIO oder COO:
Wir bereiten Sie optimal auf Ihr
individuelles Karriereziel vor.

The Number "42"
die bekannteste Antwort auf die
Fragen aller Fragen bzw. die Suche
nach der richtigen Frage.


Authentic
We work at the intersection of "motives - skills - requirements - own brand" and aim for an authentic, strong and sustainable personal and career development.

Personal
We are the employee's permanent and personal guide and complement existing leadership and HR tools.

Independent
We do not depend on the company's or the leadership's interests and provide individual guidance with an open outcome.
Benefits for employee
Our service provides guidance with an open outcome, there is no conflict of interests or goals.
A neutral guide in a confidential space which can also be used for personal/private matters.
A profound and reflective assessment of the current situation increases personal safety and focus.
Openly expressed expectations and potential from an employee reflected alongside the possibilities and requirements of a company create a strong foundation for open discussion of personal development.
A long-standing, trust-based relationship forms the basis for a stable, structured and constructive, proactive consultation and career development.
A neutral guide for "politically/strategically" clever behaviour with regard to employee's own development.
Benefits for companies
Strong statement for employer brand.
Strengthens employees through reflection, focus and manual skills
Improves handling of opportunities and disagreements
Early recognition of "person-role-dissonance": Create awareness, reflect upon conflicts, and discuss solutions
Reducing costs caused by "mis-match", e.g. constant under-performance ("inner resignation"), staff development measures or management attention.
Additional indicator for intra-company strengths and weaknesses
Further modules could be the organisation of training and intra-company job market.
Our Approach

Design
In the design phase we develop the specific programme (consultation cycle). We analyse existing leadership structures, career and role models as well as existing HR tools. We develop content and select the appropriate tools for the consultation. All stakeholders will be involved.

Project
Career guides are specifically trained, the platform is implemented, IT and data security is established. All communication with regards to the project is conducted via the platform. The project platform is activated for defined employees and serves as a constant information hub.

mysite
Each "employee - career guide" tandem has access to their own, safe area for personal (bilateral) communication, documentation and execution.